Warrington Arts Council can help organisations spread the word about their activities and events in a number of ways.
Poster Boards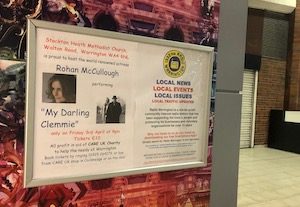 Warrington Arts Council manages a series of poster boards located in the town's bus station specifically to promote local arts and culture groups. With the large footfall in this area, they are a great way to let people know about your next charitable or not-for-profit events for free. Spaces are much in demand and can be requested by emailing our publicity manager. Please bear in mind at busy times it may not be possible to accommodate all requests.
Facebook
Warrington Arts Council will happily promote and share your events on our Facebook page. If there is something specific you would like us to promote, please let us know by emailing our publicity manager. See below for further advice on promoting your organisation using social media.
Radio Warrington 1332AM
Warrington Arts Council works closely with the town's community radio station, Radio Warrington 1332AM.  If you would like your arts, cultural or heritage group or events featured on the station please email our publicity manager.  You can listen to Radio Warrington by clicking on the media player below:-
Warrington Voluntary Action (WVA)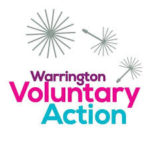 Warrington Arts Council recommends all not-for-profit arts, drama, heritage and musical groups register their details with Warrington Voluntary Action. Based at the Gateway in Warrington, WVA provide free support, specialist advice and a unique "reflect and review tool" which will allow your group to review its activities and reflect upon its strengths and possible areas for development.  For more information visit https://www.warringtonva.org.uk/membership
OTHER THINGS YOU CAN DO TO PROMOTE YOUR ORGANISATION'S ACTIVITIES…
1.  Submit details of your organisation's activities and events to the town's weekly newspaper, the Warrington Guardian (visit their Send Us Your News page, email editor@guardiangrp.co.uk, phone 01925 596312 or write to Warrington Guardian, Unit 4, 240 Cygnet Court, Centre Park, Warrington WA1 1PP.
2. Submit details of your organisation's activities and events to the town's online newspaper Warrington Worldwide. Email info@warrington-worldwide.co.uk, phone 01925 623631 or write to Warrington Worldwide, New Media Centre, Old Road, Warrington WA4 1AT.
3. Share details of your events on Facebook's various Warrington-based "What's On" groups, examples of which appear below (note you may have to register for some of these before being allowed to post).
In The Know Warrington
Warrington Events
Warrington events, live performance, parties, fundraisers…
Warrington, Events and What's On
What's On In WARRINGTON
Whats-on Warrington
4. Establish a Social Media presence for your organisation. Advice on how to do this can be found by following the links below.
Facebook
Instagram
Twitter
5. Ensure your organisation's details are listed on Warrington Arts Council's website. You can submit your details via our submission form.